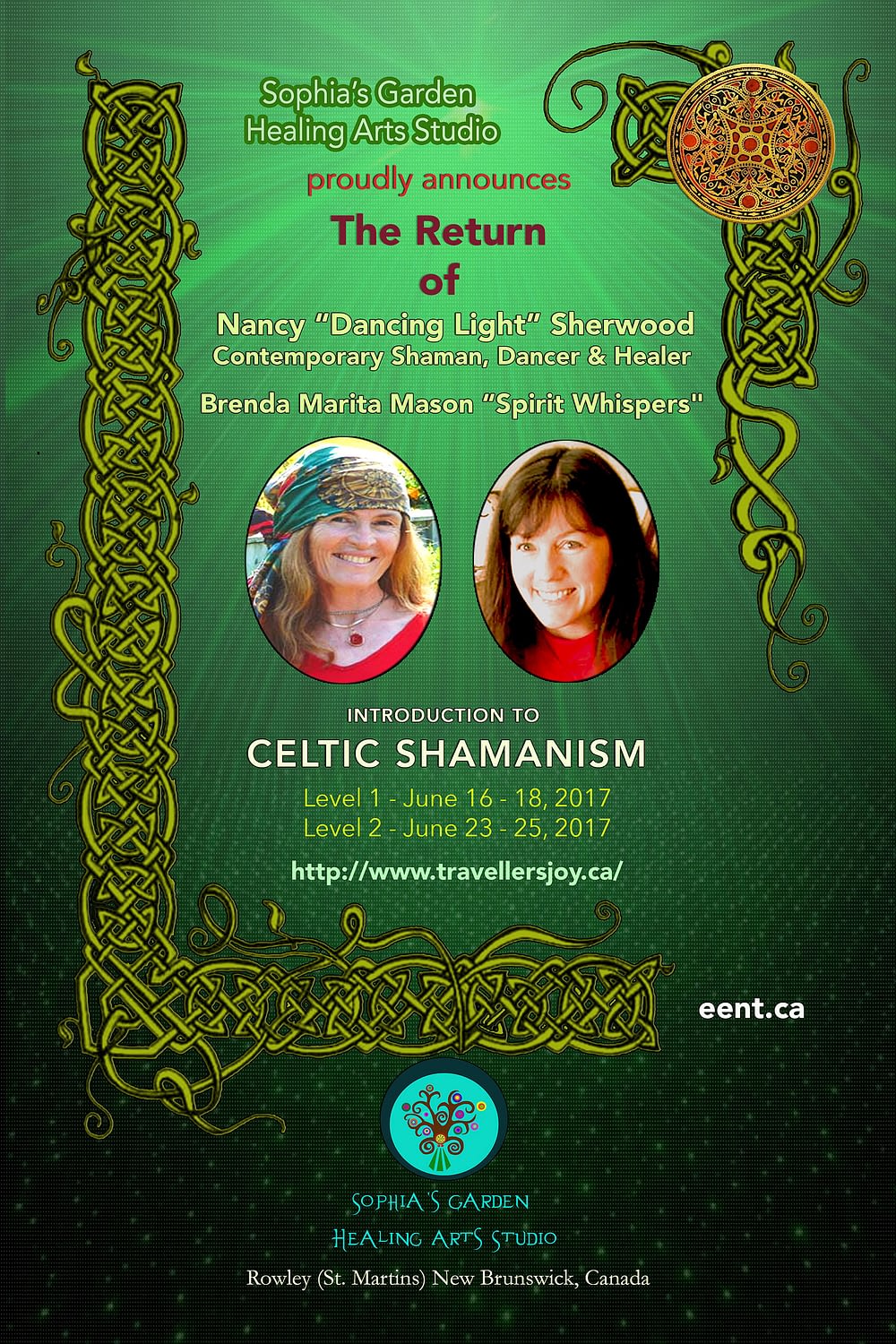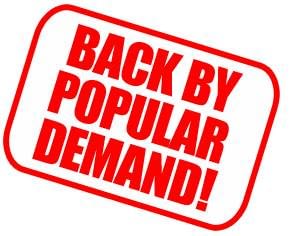 CS Level I (June 16, 17, 18) cost is $300 with deposit of $75 due by May 31st.
CS Level II (June 23, 24, 25) cost is $350 with deposit of $75 due by May 31st.
Contact Brenda Marita Mason via phone: 506-435-0023 or email: brendamarita@live.com
Residential Retreat Option
Save on and book in – house accommodations and camping on site! They are available for those traveling from away and wish to fully immerse during the workshop. Delicious home-cooked meals will also be offered at additional cost. Please contact Tonya Steinborn, Keeper of Sophia's Garden, at thba@live.com  or call (506) 567-9942 or contact our Facebook Page.
 LIMITED SPACE
Nancy and Brenda will also be offering private Shamanic healing sessions June 20, 21 and 22. If interested, please contact them directly for more information.
Nancy 902-792-1667 or info@travellersjoy.ca
Brenda 506-435-0023 or brendamarita@live.com
An Introduction to Celtic Shamanism Level 1 u0026amp; 2
with Renowned Contemporary Grandmother Shaman 
Nancy Dancing Light Sherwood 
and Brenda Marita Mason Spirit Whispers
Description
Introduction to Celtic Shamanism Level I
During this 5-session experiential learning weekend, we will refer to and deepen our connection to the elements of the Celtic Wheel.
We will explore the Celtic belief systems by journeying (Immram), divination, visualization, sharing cultural legends, and much more.
We will learn the Celtic teachings about the marriage of the Divine Feminine and Masculine and be given opportunity to retrieve the elements of our Ancestral Souls.
The gatekeepers of this course believe all life is sacred and that it is important to embody this belief by creating rituals and practices that address the imbalances on Earth in our modern times.
Inspire and be inspired by joining the Celtic Wheel.
Where:
Sophia's Garden Healing Arts Studio, 7 Oakhill Drive, Rowley, NB.
We will also be making pilgrimage to other areas of land…a beautiful forest and secluded beaches…so please be prepared for a wee drive and a bit of a hike!
Times:
Session 1: Friday, June 16th, 6:30pm – 9:30pm West: Water, The Ancestors
Session 2: Saturday, June 17th, 9:00am – 12:00pm North: Earth, The Spiritual Warrior
Session 3: Saturday, June 17th, 1:30pm – 4:30pm East: Air, Hearth, Home Hospitality
Session 4: Sunday, June 18th, 9:00am – 12:00pm South: Fire, Inspiration and Creativity
Session 5: Sunday, June 18th, 1:30pm – 4:30pm Center: Spirit, Sovereignty of the Land
Cost:
$300 (includes drinks, coffee, tea and snacks. Meals and Lodging not included.) 
$75 deposit due May 31 st. to reserve your spot
Contact:
Brenda Marita Mason at brendamarita@live.com , (506) 435-0023, for more information and to register.
Please also see Nancy Dancing Light's article on Celtic Shamanism.
Introduction to Celtic Shamanism Level II
Through journeying, divination, visualization, sharing cultural legends, and more, we will further explore the Celtic belief systems through the following five sessions:
Session 1: Friday, June 23rd, 6:30pm-9:30pm
Why Celtic Shamanism takes us to our roots.
Review of Celtic Shamanism 101, journey and silver branch
Session 2: Saturday, June 24th, 9:00am-12:00pm
Meeting the sleepers in the land, visualization
Incubating dreams: home practice; how to set it up
Session 3: Saturday, June 24th, 1:30pm-4:30pm
Death and Dying; Ancestral practice
Totem of your clan or Ancient One brought forward
Session 4: Sunday, June 25th, 9:00am-12:00pm
Local spirits on your land: hill, tree, well/water, cave
A sacred site for your healing place
Session 5: Sunday, June 25th, 1:30pm-4:30pm
Sharing the dreams, impressions, boasts
How to take these practices to your environment
The word shamanism covers a broad range of practices that have in common a belief that our material reality is just part of the whole picture, and that interacting with unseen realities can cause healing (or suffering). We are contemporary shamans, and we practice shamanism for the intention of healing.
What is the difference between traditional and contemporary shamanism?
Traditional shamanism sees the practice passed from one living teacher to another, with a training period that results in an initiation. Examples would be the shamanism practiced by small numbers of African, Australian, Brazilian or North American aborigines.
Contemporary shamanism is not restricted by tradition. The student may receive teachings from spirit guides and/or from a variety of living teachers before or after an initiation, which may be formal or spontaneous and spirit-led. When seeking a shaman for healing, it is a good idea to establish that they work from a place of high consciousness and awareness and that they have the experience and training to handle whatever may come up during a healing.
What defines a shaman?
Traditionally, a shaman is a person who has an extraordinary ability to interact with other realities, often referred to as the spirit world. Historically, shamans go back to at least the neolithic period and it has been traditional for people around the world to consult shamans for healing or otherwise have them act as "go betweens" on their behalf. Traditional shamans usually go through a period of study or training with living teachers and undergo an initiation before becoming shamans themselves.
Nancy Sherwood is a contemporary grandmother shaman, an intuitive dancer and healer. She founded Traveller's Joy in 1997 after several decades of studying many paths, raising children, working, creating art and living in rural Nova Scotia.
Nancy's shamanic practice began with an initiation in 1987, when she simultaneously received the name "Dancing Light," and the gift of intuitive dance and healing. Nancy's intuitive movement embodies messages from the spirit world to show people their essence, strengths, illnesses. This awakens them to their own wisdom. Nancy also works with other dancers to help them open up to their native creativity and fine tune their expression.
Nancy's training has
included traditional teachings and contemporary expression from both living and Spirit teachers. While her genetic inheritance is mostly Celtic, she has learned from shamanic traditions as diverse as the Bon, Miq'maq, ancient Celtic and North American Blackfoot. Other teachings have come from meditation practice, and teachings and transmissions from ancient and living mystics. As a result, her shamanic work translates across cultures and she is comfortable working with a number of healing systems and modalities. For her, spirit is creative fire.
Nancy's travel has taken her to Mexico, India, Iceland, the Caribbean and countries in the UK, Europe and Africa. Her relationship to the land has seen her living sustainably on 3 acres with her family (13 years), co-stewarding 200 acres with her partner (10 years) and co-founding an ecovillage on 11 acres (10 years). Each experience offered a different opportunity to explore her relationship to the land and how that relationship corresponds to creativity, health and the soul. Traveller's Joy is the vehicle that brings together Nancy's shamanic training and love of travel, enabling others to connect with their ancestors, relate to the land and find healing of the soul.
Visit Nancy's website: http://www.travellersjoy.ca/
Brenda Marita "Spirit Whispers" Mason is an experienced shamanic practitioner whose preferred healing modality focuses on sound. She brings the sacred breath and the heartbeat of the drum to the circle of community ritual. Her pilgrimage to Scotland in 2005, with Spirit Guide and mentor Nancy Sherwood, heightened her awareness of the faery energies and the Celtic aspect of her spiritual lineage. Since then she has made a further commitment to the path of pilgrimage, which so far has included Arizona, USA, Ireland and the Yucatan, Mexico.
A long time Sundance supporter, Brenda is now in her third year of dancing in Southern Alberta. She is also a fire keeper for the sacred sweat lodge, a Moving Mandala past-participant, and now assistant, and has supported the founding of a local healing centre in Nova Scotia. Her training includes Reiki, animal husbandry and the academic study of nutrition.
Brenda brings her gifts and qualities of strength, balance, and laughter to the Sacred Flame journey.
Brenda now resides in her home province of New Brunswick, where she is developing her healing practice, which focuses on helping others remember their spirit and the strength that lies within. Within the community circles that Brenda calls, she brings the wisdom of all participants into the light to be shared and utilized for the highest good.
Contact Brenda at brendamarita@live.com or 506-435-0023.
Visit Brenda at Nancy's website: http://www.travellersjoy.ca/brenda-marita.html
Sophia's Garden Healing Arts Studio
c/o Tonya Steinborn
7 Oakhill Dr. Rowley, NB
(506) 567-9942