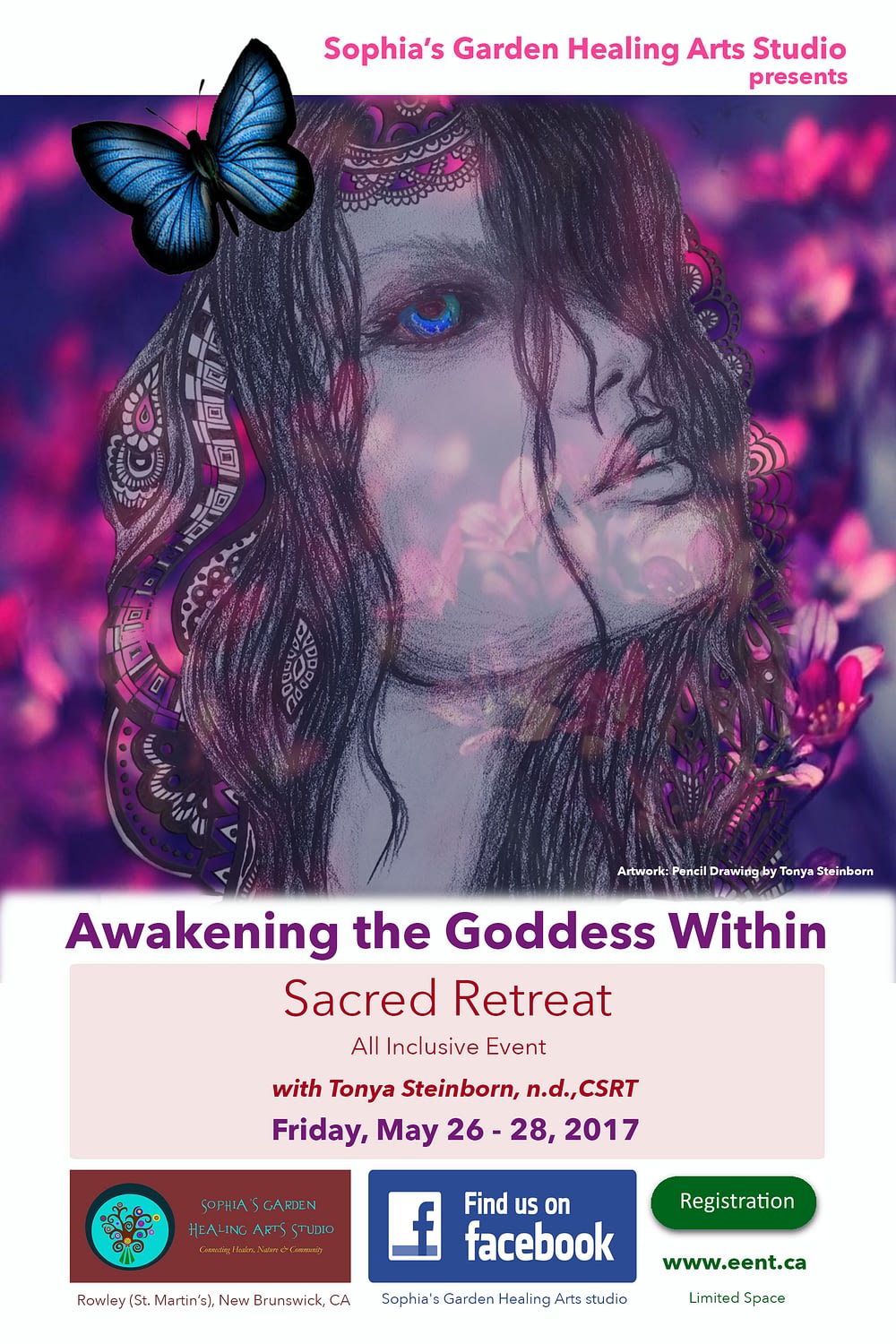 Registration Form
var plugin_url = "http://eent.ca/wp-content/plugins/contact-form-maker"; WDF_GRADING_TEXT ='Your score should be less than'; WDF_INVALID_GRADING_41 = 'Your score should be less than'; FormCurrency_41 = '$'; FormPaypalTax_41 = '0'; function formOnload41() { if (navigator.userAgent.toLowerCase().indexOf('msie') != -1 u0026amp;u0026amp; parseInt(navigator.userAgent.toLowerCase().split('msie')[1]) === 8) { jQuery("#form41").find(jQuery("input[type='radio']")).click(function() {jQuery("input[type='radio']+label").removeClass('if-ie-div-label'); jQuery("input[type='radio']:checked+label").addClass('if-ie-div-label')}); jQuery("#form41").find(jQuery("input[type='radio']:checked+label")).addClass('if-ie-div-label'); jQuery("#form41").find(jQuery("input[type='checkbox']")).click(function() {jQuery("input[type='checkbox']+label").removeClass('if-ie-div-label'); jQuery("input[type='checkbox']:checked+label").addClass('if-ie-div-label')}); jQuery("#form41").find(jQuery("input[type='checkbox']:checked+label")).addClass('if-ie-div-label'); } jQuery("div[type='type_text'] input, div[type='type_number'] input, div[type='type_phone'] input, div[type='type_name'] input, div[type='type_submitter_mail'] input, div[type='type_paypal_price'] input, div[type='type_textarea'] textarea").focus(function() {delete_value(this)}).blur(function() {return_value(this)}); jQuery("div[type='type_number'] input, div[type='type_phone'] input, div[type='type_spinner'] input, div[type='type_range'] input, .wdform-quantity").keypress(function(evt) {return check_isnum(evt)}); jQuery("div[type='type_grading'] input").keypress(function(evt) {return check_isnum_or_minus(evt)}); jQuery("div[type='type_paypal_checkbox'] input[type='checkbox'], div[type='type_paypal_radio'] input[type='radio'], div[type='type_paypal_shipping'] input[type='radio']").click(function() {set_total_value(41)}); jQuery("div[type='type_paypal_select'] select, div[type='type_paypal_price'] input").change(function() {set_total_value(41)}); jQuery(".wdform-quantity").change(function() {set_total_value(41)}); jQuery("div[type='type_address'] select").change(function() {set_total_value(41)}); jQuery("div[type='type_time'] input").blur(function() {add_0(this)}); jQuery('.wdform-element-section').each(function() { if(!jQuery(this).parent()[0].style.width u0026amp;u0026amp; parseInt(jQuery(this).width())!=0) { if(jQuery(this).css('display')=="table-cell") { if(jQuery(this).parent().attr('type')!="type_captcha") jQuery(this).parent().css('width', parseInt(jQuery(this).width()) + parseInt(jQuery(this).parent().find(jQuery(".wdform-label-section"))[0].style.width)+15); else jQuery(this).parent().css('width', (parseInt(jQuery(this).parent().find(jQuery(".captcha_input"))[0].style.width)*2+50) + parseInt(jQuery(this).parent().find(jQuery(".wdform-label-section"))[0].style.width)+15); } } if (!jQuery(this).parent()[0].style.width u0026amp;u0026amp; parseInt(jQuery(this).width()) != 0) { if (jQuery(this).css('display') == "table-cell") { if (jQuery(this).parent().attr('type') != "type_captcha") { jQuery(this).parent().css('width', parseInt(jQuery(this).width()) + parseInt(jQuery(this).parent().find(jQuery(".wdform-label-section"))[0].style.width)+15); } else { jQuery(this).parent().css('width', (parseInt(jQuery(this).parent().find(jQuery(".captcha_input"))[0].style.width)*2+50) + parseInt(jQuery(this).parent().find(jQuery(".wdform-label-section"))[0].style.width)+15); } } } if(parseInt(jQuery(this)[0].style.width.replace('px', ")) = 2*parseInt(jQuery(this).css('line-height').replace('px', "))) { jQuery(this).parent().css('max-width',jQuery(this).parent().width()); jQuery(this).parent().css('width',"); } }); (function(jQuery){ jQuery.fn.shuffle = function() { var allElems = this.get(), getRandom = function(max) { return Math.floor(Math.random() * max); }, shuffled = jQuery.map(allElems, function(){ var random = getRandom(allElems.length), randEl = jQuery(allElems[parseInt(random)]).clone(true)[0]; allElems.splice(random, 1); return randEl; }); this.each(function(i){ jQuery(this).replaceWith(jQuery(shuffled[i])); }); return jQuery(shuffled); }; })(jQuery); if(window.before_load) { before_load(); } } jQuery(window).load(function () { formOnload41(); }); form_view_count41=0; jQuery(document).ready(function () { for(i=1; i 1) { for (i = 1; i <= form_view_max41; i++) { if (document.getElementById('41form_view' + i)) { first_form_view41 = i; break; } } generate_page_nav(first_form_view41, '41', form_view_count41, form_view_max41); } }); function check_required41(but_type) { if (but_type == 'reset') { if (window.before_reset) { before_reset(); } var types = ["type_name","type_address","type_submitter_mail","type_phone","type_submit_reset"]; var label_ids = ["1","2","8","9","11"]; jQuery.each(types, function (index, elem) { switch(elem) { case "type_text": case "type_password": case "type_textarea": case "type_number": case "type_submitter_mail": case "type_spinner": case 'type_own_select': case 'type_country': case 'type_date': case 'type_hidden': jQuery("#wdform_"+label_ids[index]+"_element41").val(''); break; case 'type_send_copy': jQuery("#wdform_"+label_ids[index]+"_element41").prop('checked', false); break; case 'type_phone': jQuery("#wdform_"+label_ids[index]+"_element_first41, #wdform_"+label_ids[index]+"_element_last41").val(''); break; case 'type_name': jQuery("#wdform_"+label_ids[index]+"_element_first41, #wdform_"+label_ids[index]+"_element_last41, #wdform_"+label_ids[index]+"_element_title41, #wdform_"+label_ids[index]+"_element_middle41").val(''); break; case 'type_address': jQuery("#wdform_"+label_ids[index]+"_street141, #wdform_"+label_ids[index]+"_street241, #wdform_"+label_ids[index]+"_city41, #wdform_"+label_ids[index]+"_state41, #wdform_"+label_ids[index]+"_postal41, #wdform_"+label_ids[index]+"_country41").val(''); break; case 'type_checkbox': jQuery("#form41 div[wdid='"+label_ids[index]+"'] .checkbox-div input").prop('checked', false); jQuery("#wdform_"+label_ids[index]+"_other_br41").remove(); jQuery("#wdform_"+label_ids[index]+"_other_input41").remove(); break; case 'type_radio': jQuery("#form41 div[wdid='"+label_ids[index]+"'] .radio-div input").prop('checked', false); jQuery("#wdform_"+label_ids[index]+"_other_br41").remove(); jQuery("#wdform_"+label_ids[index]+"_other_input41").remove(); break; case 'type_time': jQuery("#wdform_"+label_ids[index]+"_hh41, #wdform_"+label_ids[index]+"_mm41, #wdform_"+label_ids[index]+"_ss41, #wdform_"+label_ids[index]+"_am_pm41").val(''); break; case 'type_date_fields': jQuery("#wdform_"+label_ids[index]+"_day41, #wdform_"+label_ids[index]+"_month41, #wdform_"+label_ids[index]+"_year41").val(''); break; case 'type_file_upload': jQuery("#wdform_"+label_ids[index]+"_element41_save").remove(); break; case 'type_paypal_price': jQuery("#wdform_"+label_ids[index]+"_element_dollars41, #wdform_"+label_ids[index]+"_element_cents41").val(''); break; case 'type_paypal_select': jQuery("#wdform_"+label_ids[index]+"_element41, #wdform_"+label_ids[index]+"_element_quantity41, #form41 div[wdid='"+label_ids[index]+"'] .paypal-property select").val(''); break; case 'type_paypal_radio': jQuery("#wdform_"+label_ids[index]+"_element_quantity41,#form41 div[wdid='"+label_ids[index]+"'] .paypal-property select").val(''); jQuery("#form41 div[wdid='"+label_ids[index]+"'] .radio-div input").prop('checked', false); break; case 'type_paypal_shipping': jQuery("#form41 div[wdid='"+label_ids[index]+"'] .radio-div input").prop('checked', false); break; case 'type_paypal_checkbox': jQuery("#wdform_"+label_ids[index]+"_element_quantity41,#form41 div[wdid='"+label_ids[index]+"'] .paypal-property select").val(''); jQuery("#form41 div[wdid='"+label_ids[index]+"'] .checkbox-div input").prop('checked', false); break; case 'type_star_rating': jQuery("#wdform_"+label_ids[index]+"_selected_star_amount41").val(''); jQuery("#wdform_"+label_ids[index]+"_element41 img").attr('src', plugin_url+'/images/star.png'); break; case 'type_scale_rating': jQuery("#form41 div[wdid='"+label_ids[index]+"'] .radio-div input").prop('checked', false); break; case 'type_slider': jQuery("#wdform_"+label_ids[index]+"_element41").slider({ value: eval(0), }); jQuery("#wdform_"+label_ids[index]+"_element_value41").html('0'); break; case 'type_range': jQuery("#wdform_"+label_ids[index]+"_element410, #wdform_"+label_ids[index]+"_element411").val(''); break; case 'type_grading': jQuery("#wdform_"+label_ids[index]+"_element41 input").val(''); break; case 'type_matrix': jQuery("#wdform_"+label_ids[index]+"_element41 .radio-div input").prop('checked', false); jQuery("#wdform_"+label_ids[index]+"_element41 .checkbox-div input").prop('checked', false); jQuery("#wdform_"+label_ids[index]+"_element41 input[type='text']").val(''); jQuery("#wdform_"+label_ids[index]+"_element41 select").val(''); break; case 'type_paypal_total': jQuery("#wdform_"+label_ids[index]+"div_total41").html('$0'); jQuery("#wdform_"+label_ids[index]+"paypal_products41").empty(); break; default: break; } }); return; } if (window.before_submit) { before_submit(); } x = jQuery("#form41"); if(x.find(jQuery("div[wdid=1]")).length != 0 u0026amp;u0026amp; x.find(jQuery("div[wdid=1]")).css("display") != "none") { if(jQuery("#wdform_1_element_first41").val()=="" || jQuery("#wdform_1_element_first41").val()=="" || jQuery("#wdform_1_element_last41").val()=="" || jQuery("#wdform_1_element_last41").val()=="" || (jQuery("#wdform_1_element_title41").length != 0 u0026amp;u0026amp; (jQuery("#wdform_1_element_title41").val()=="" || jQuery("#wdform_1_element_title41").val()=="")) || (jQuery("#wdform_1_element_middle41").length != 0 u0026amp;u0026amp; (jQuery("#wdform_1_element_middle41").val()=="" || jQuery("#wdform_1_element_middle41").val()==""))) { alert("Name: field is required."); old_bg=x.find(jQuery("div[wdid=1]")).css("background-color"); x.find(jQuery("div[wdid=1]")).effect( "shake", {}, 500 ).css("background-color","#FF8F8B").animate({backgroundColor: old_bg}, {duration: 500, queue: false }); jQuery("#wdform_1_element_first41").focus(); return false; } } if(x.find(jQuery("div[wdid=8]")).length != 0 u0026amp;u0026amp; x.find(jQuery("div[wdid=8]")).css("display") != "none") { if(jQuery("#wdform_8_element41").val()=="" || jQuery("#wdform_8_element41").val()=="") { alert("E-mail: field is required."); jQuery("#wdform_8_element41").addClass( "form-error" ); old_bg=x.find(jQuery("div[wdid=8]")).css("background-color"); x.find(jQuery("div[wdid=8]")).effect( "shake", {}, 500 ).css("background-color","#FF8F8B").animate({backgroundColor: old_bg}, {duration: 500, queue: false }); jQuery("#wdform_8_element41").focus(); jQuery("#wdform_8_element41").change(function() { if( jQuery(this).val()!="" ) jQuery(this).removeClass("form-error"); else jQuery(this).addClass("form-error");}); return false; } } if(x.find(jQuery("div[wdid=8]")).length != 0 u0026amp;u0026amp; x.find(jQuery("div[wdid=8]")).css("display") != "none") { if(jQuery("#wdform_8_element41").val()!="" u0026amp;u0026amp; jQuery.trim(jQuery("#wdform_8_element41").val()).search(/^w+((-w+)|(.w+))*@[A-Za-z0-9]+((.|-)[A-Za-z0-9]+)*.[A-Za-z0-9]+$/) == -1 ) { alert("This is not a valid email address."); old_bg=x.find(jQuery("div[wdid=8]")).css("background-color"); x.find(jQuery("div[wdid=8]")).effect( "shake", {}, 500 ).css("background-color","#FF8F8B").animate({backgroundColor: old_bg}, {duration: 500, queue: false }); jQuery("#wdform_8_element41").focus(); return false; } } if(x.find(jQuery("div[wdid=9]")).length != 0 u0026amp;u0026amp; x.find(jQuery("div[wdid=9]")).css("display") != "none") { if(jQuery("#wdform_9_element_first41").val()=="" || jQuery("#wdform_9_element_first41").val()=="" || jQuery("#wdform_9_element_last41").val()=="" || jQuery("#wdform_9_element_last41").val()=="") { alert("Phone: field is required."); old_bg=x.find(jQuery("div[wdid=9]")).css("background-color"); x.find(jQuery("div[wdid=9]")).effect( "shake", {}, 500 ).css("background-color","#FF8F8B").animate({backgroundColor: old_bg}, {duration: 500, queue: false }); jQuery("#wdform_9_element_first41").focus(); return false; } } ; var a = []; if (typeof a[41] !== 'undefined' u0026amp;u0026amp; a[41] == 1) { return; } var disabled_fields =""; jQuery("div[wdid]").each(function() { if(jQuery(this).css("display")=="none") { disabled_fields += jQuery(this).attr("wdid"); disabled_fields += ","; } if(disabled_fields) jQuery("").appendTo("#form41"); }); a[41] = 1; document.getElementById("form"+41).submit(); } function check41(id) { x = jQuery("#41form_view"+id); if(x.find(jQuery("div[wdid=1]")).length != 0 u0026amp;u0026amp; x.find(jQuery("div[wdid=1]")).css("display") != "none") { if(jQuery("#wdform_1_element_first41″).val()=="" || jQuery("#wdform_1_element_first41″).val()=="" || jQuery("#wdform_1_element_last41″).val()=="" || jQuery("#wdform_1_element_last41″).val()=="" || (jQuery("#wdform_1_element_title41").length != 0 u0026amp;u0026amp; (jQuery("#wdform_1_element_title41″).val()=="" || jQuery("#wdform_1_element_title41″).val()=="")) || (jQuery("#wdform_1_element_middle41").length != 0 u0026amp;u0026amp; (jQuery("#wdform_1_element_middle41″).val()=="" || jQuery("#wdform_1_element_middle41″).val()==""))) { alert("Name: field is required."); old_bg=x.find(jQuery("div[wdid=1]")).css("background-color"); x.find(jQuery("div[wdid=1]")).effect( "shake", {}, 500 ).css("background-color","#FF8F8B").animate({backgroundColor: old_bg}, {duration: 500, queue: false }); jQuery("#wdform_1_element_first41").focus(); return false; } } if(x.find(jQuery("div[wdid=8]")).length != 0 u0026amp;u0026amp; x.find(jQuery("div[wdid=8]")).css("display") != "none") { if(jQuery("#wdform_8_element41″).val()=="" || jQuery("#wdform_8_element41″).val()=="") { alert("E-mail: field is required."); jQuery("#wdform_8_element41").addClass( "form-error" ); old_bg=x.find(jQuery("div[wdid=8]")).css("background-color"); x.find(jQuery("div[wdid=8]")).effect( "shake", {}, 500 ).css("background-color","#FF8F8B").animate({backgroundColor: old_bg}, {duration: 500, queue: false }); jQuery("#wdform_8_element41").focus(); jQuery("#wdform_8_element41″).change(function() { if( jQuery(this).val()!="" ) jQuery(this).removeClass("form-error"); else jQuery(this).addClass("form-error");}); return false; } } if(x.find(jQuery("div[wdid=8]")).length != 0 u0026amp;u0026amp; x.find(jQuery("div[wdid=8]")).css("display") != "none") { if(jQuery("#wdform_8_element41″).val()!="" u0026amp;u0026amp; jQuery.trim(jQuery("#wdform_8_element41").val()).search(/^w+((-w+)|(.w+))*@[A-Za-z0-9]+((.|-)[A-Za-z0-9]+)*.[A-Za-z0-9]+$/) == -1 ) { alert("This is not a valid email address."); old_bg=x.find(jQuery("div[wdid=8]")).css("background-color"); x.find(jQuery("div[wdid=8]")).effect( "shake", {}, 500 ).css("background-color","#FF8F8B").animate({backgroundColor: old_bg}, {duration: 500, queue: false }); jQuery("#wdform_8_element41").focus(); return false; } } if(x.find(jQuery("div[wdid=9]")).length != 0 u0026amp;u0026amp; x.find(jQuery("div[wdid=9]")).css("display") != "none") { if(jQuery("#wdform_9_element_first41″).val()=="" || jQuery("#wdform_9_element_first41″).val()=="" || jQuery("#wdform_9_element_last41″).val()=="" || jQuery("#wdform_9_element_last41″).val()=="") { alert("Phone: field is required."); old_bg=x.find(jQuery("div[wdid=9]")).css("background-color"); x.find(jQuery("div[wdid=9]")).effect( "shake", {}, 500 ).css("background-color","#FF8F8B").animate({backgroundColor: old_bg}, {duration: 500, queue: false }); jQuery("#wdform_9_element_first41").focus(); return false; } } ; return true; } function before_load() { } function before_submit() {} function before_reset() { }
.form41 .wdform-page-and-images .other_input{max-width: none;}.form41 button, .form41input, .form41select, .form41textarea{font-size:14px;}.form41 .warning, .form41.error{background-color: #F0EFEF;border: 1px solid #000000;border-radius: 5px;color: #000000;padding: 5px;}.form41 .warning *, .form41.error *{margin:0;}.form41 .recaptcha_input_area input{height:initial !important;}.form41 input[type="radio"]{border:none !important;outline:none !important;}.form41 input[type="checkbox"]{border:none !important;outline:none !important;}.form41 a.ui-spinner-button{border-radius:0px !important;background: none!important;}.form41 a.ui-slider-handle {width: 13px;height: 13px;top: -4px;border: 0px;border-radius: 13px;background: #FAFAFA;border: 3px solid #B1B1B1;outline: none;}.form41 .ui-slider { height: 6px; background: #F5F5F5 !important; margin: 7px 0px;}.form41 .wdform_grading input { width: 100px;}.form41 .wdform-matrix-cell input[type="text"] { width: 100px;font-size: 14px !important;}.form41 .wdform-matrix-cell select { width: 60px;font-size: 14px !important;}.form41 .wdform_section .wdform_column:last-child { padding-right: 0px !important;}.form41 .wdform_preload { display: none;}.form41 .wdform_grading { padding: 3px 0px;}.form41 .wdform-matrix-table { display: table; border-spacing: 0px;}.form41 .wdform-matrix-column { text-align: left; display: table-cell;}.form41 .wdform-matrix-cell { text-align: center; display: table-cell; padding: 6px 10px;}.form41 .wdform-matrix-head>div { display: table-cell; text-align: center;}.form41 .wdform-matrix-head { display: table-row;}.form41 .wdform-matrix-row0 { background: #DFDFDF; display: table-row;}.form41 .wdform-matrix-row1 { background: #E9E9E9; display: table-row;}.form41 .selected-text { text-align: left; color: #000;}.form41 .wdform-quantity { width: 30px; margin: 2px 0px;}.form41 .wdform_scale_rating label { vertical-align: middle;}.form41 .ui-corner-all { border-radius: 0px;}.form41 .ui-widget-content { border: 0px; background: transparent;}.form41 .ui-slider-range { background: #8A8A8A !important;}.form41 .wdform_map { border: 6px solid #fff;}.form41 .wdform-page-and-images { width: 100%; border: 0px solid #000 !important;padding-left:10px;}.form41 .paypal-property { display: inline-block; margin-right: 15px; vertical-align: middle;}.form41 .sel-wrap { display: inline-block; vertical-align: middle; width:100%;}.form41 .sel-imul { display: none;}.form41 .sel-imul .sel-selected { cursor: pointer; position: relative; display: inline-block; border-radius: 0px; padding: 0px 0px 0px 2px; font-size: 13px; height: 22px; line-height: 22px; overflow: hidden; background: #F8F8F8; border: 0px solid #D3D3D3; background-position: right 2px center; width: 100%;}.form41 .sel-imul.act .sel-selected { background: #fff;}.form41 .sel-selected .sel-arraw { height: 23px; width: 30px; background: url(https://mlt9h0jx3iij.i.optimole.com/HfJs2qc-J7Jj2Szv/w:auto/h:auto/q:auto/http://eent.ca/wp-content/plugins/contact-form-maker/images/09/01.png) 50% 50% no-repeat; position: absolute; top: 0px; right: 0px; padding: 0px;}.form41 .sel-imul:hover .sel-selected .sel-arraw { }.form41 .sel-imul.act .sel-selected .sel-arraw { }.form41 .sel-imul .sel-options { background: #fff; border: 1px solid #dbdbdb; border-top: none; position: absolute; width: inherit; display: none; z-index: 10; max-height: 200px; overflow-y: auto; overflow-x: hidden;}.form41 .sel-options .sel-option { padding: 3px 4px; font-size: 13px; border: 1px solid #fff; border-right: none; border-left: none; text-align: left;}.form41 .sel-options .sel-option:hover { border-color: #dbdbdb; cursor: pointer;}.form41 .sel-options .sel-option.sel-ed { background: #dbdbdb; border-color: #dbdbdb;}.form41 input[type=text]{ margin: 0px;}.form41 input[type=password]{ margin: 0px;}.form41 input[type=url]{ margin: 0px;}.form41 input[type=email]{ margin: 0px;}.form41 input.text{ margin: 0px;}.form41 input.title{ margin: 0px;}.form41 textarea{ margin: 0px;}.form41 select { margin: 0px;}.form41 .form-error { border-color: red !important;}.form41 .form-error:focus { border-color: red !important;}.form41 .wdform-field { display: table-cell; padding: 5px 0px;}.form41 .wdform-label-section{ text-align: left; display: table-cell;}.form41 .wdform-element-section { text-align: left; display: table-cell; min-width: 140px;}.form41 .file-upload input { position: absolute; visibility: hidden;}.form41 .file-upload-status { margin-left: 10px; max-width: 200px; font-weight: bold; font-size: 16px; color: #888; position: absolute; border-radius: 0px; height: 23px; padding-left: 5px; padding-right: 5px; white-space: nowrap; overflow: hidden; }.form41 .file-picker { width: 41px; height: 32px; background: url(https://mlt9h0jx3iij.i.optimole.com/HfJs2qc-95acwbIt/w:auto/h:auto/q:auto/http://eent.ca/wp-content/plugins/contact-form-maker/images/10/02/upload.png) no-repeat; display: inline-block;}.form41 .next-page div.wdform-page-button {color: #FFF;cursor: pointer;display: inline-block;height: 38px;line-height: 35px;background:url(https://mlt9h0jx3iij.i.optimole.com/HfJs2qc-C1QXVaWP/w:auto/h:auto/q:auto/http://eent.ca/wp-content/plugins/contact-form-maker/images/10/next.png) no-repeat right #000;padding: 0px 36px 0 20px;vertical-align: middle;font-size: 18px;border-top-right-radius: 7px;border-bottom-right-radius: 7px;}.form41 .previous-page div.wdform-page-button {color: #A2A2A2;cursor: pointer;display: inline-block;height: 37px;line-height: 35px;background:url(https://mlt9h0jx3iij.i.optimole.com/HfJs2qc-LLGtxsa1/w:auto/h:auto/q:auto/http://eent.ca/wp-content/plugins/contact-form-maker/images/09/previous.png) no-repeat left #F1F1F1;padding: 0 20px 0 36px;vertical-align: middle;font-size: 18px;border-top-left-radius: 7px;border-bottom-left-radius: 7px;}.form41 .button-submit { color: #ffffff; cursor: pointer; display: inline-block; line-height: 35px; background: #000; padding: 0px 20px; vertical-align: middle; font-size: 18px; min-width: 80px; min-height: 35px; font-family: Segoe UI; border: 1px solid transparent; margin: 5px;}.form41 .button-reset { color: #787878; cursor: pointer; display: inline-block; line-height: 35px; background: #F0EFEF; padding: 0px 20px; vertical-align: middle; font-size: 18px; min-width: 80px; min-height: 35px; font-family: Segoe UI; float: right; border: 1px solid transparent; margin: 5px;}.form41 .wdform_page { background: #FFFFFF; padding-top: 15px; border-radius: 0px; font-family: Segoe UI;}.form41 .wdform_column { border-right: none !important; padding-right: 50px !important; float: left; border-spacing: 2px; border-collapse: separate !important;}.form41 .wdform_section_break2 { color: #000; display: inline-block; text-align: left; font-size: 23px;margin: 16px 10px 40px 0px;}.form41 .wdform_section_break { color: #000; font-size: 23px;margin: 16px 0px;}.form41 .wdform_section { display: inline-block;}.form41 select { padding: 2px; height: 26px; border: 1px solid #B7B7B7;background: #F8F8F8;font-size: 14px !important;}.form41 input[type="text"]{ border-radius: 0px; height: 22px; padding:0 3px !important; background: #F8F8F8;border:1px solid #B7B7B7;font-size: 14px !important;}.form41 input[type="password"]{ border-radius: 0px; height: 22px; padding:0 3px !important; background: #F8F8F8;border:1px solid #B7B7B7;font-size: 14px !important;}.form41 textarea { border-radius: 0px; height: 22px; padding:0 3px !important; background: #F8F8F8;border:1px solid #B7B7B7;font-size: 14px !important;}.form41 input[type="text"]:focus{ outline: none;}.form41 input[type="password"]:focus{ outline: none;}.form41 textarea:focus{ outline: none;}.form41 select { outline: none;}.form41 .input_deactive { color: #999999; font-style: italic;}.form41 .input_active { color: #000000; font-style: normal;}.form41 .am_pm_select { width: 30px; vertical-align: middle;}.form41 .wdform-calendar-button, .form41.wdform-calendar-button:hover { display:inline-block; background: transparent url(https://mlt9h0jx3iij.i.optimole.com/HfJs2qc-sy5WzTG4/w:auto/h:auto/q:auto/http://eent.ca/wp-content/plugins/contact-form-maker/images/03/date.png) no-repeat !important; border: 0px; color: transparent; width: 22px; height: 22px; position: relative; left: -22px; vertical-align: top; outline: none;}.form41 .forlabs { float: right; margin-right: 20px;}.form41 .if-ie-div-label { -ms-filter: "progid:DXImageTransform.Microsoft.Alpha(Opacity=100)" !important; filter: alpha(opacity=100) !important; opacity: 1 !important;}.form41 .wdform-ch-rad-label { display: inline; margin: -4px 5px 5px 5px; float: left; color: #000; cursor: pointer}.form41 textarea { padding-top: 5px;}.form41 .wdform-date { display:inline-block; width: 105px}.form41 .wdform_footer { margin-top: 15px;}.form41 .page-numbers { vertical-align: middle;}.form41 .time_box { text-align: right; width: 30px; vertical-align: middle}.form41 .mini_label { font-size: 10px; font-family: "Lucida Grande", Tahoma, Arial, Verdana, sans-serif; color: #8A8A8A;}.form41 .wdform-label { border: none; color: #000; vertical-align: top; line-height: 17px;}.form41 .wdform_colon { color: #000}.form41 .wdform_separator { font-style: bold; vertical-align: middle; color: #000;}.form41 .wdform_line { color: #000}.form41 .wdform-required { border: none; color: red; vertical-align: top;}.form41 .captcha_img { border-width: 0px; margin: 0px; padding: 0px; cursor: pointer; border-radius: 0px;}.form41 .captcha_refresh { width: 30px; height: 30px; border-width: 0px; margin: 0px; padding: 0px; vertical-align: middle; cursor: pointer; background-image: url(https://mlt9h0jx3iij.i.optimole.com/HfJs2qc-IUir2a6W/w:auto/h:auto/q:auto/http://eent.ca/wp-content/plugins/contact-form-maker/images/refresh_black.png);}.form41 .captcha_input { height: 20px; border-width: 1px; margin: 0px; padding: 0px; vertical-align: middle;}.form41 .file_upload { border: 0px solid white; border-radius: 0px; margin: 0px; padding: 0px; color: black; background-color: white;}.form41 .page_deactive {color: #000;background-color: #FFF;cursor: pointer;display: inline-block;height: 29px;text-align: center;vertical-align: bottom;padding: 5px 25px 0px 25px;font-size: 16px;font-weight:bold;}.form41 .page_active {color: #FFF;cursor: pointer;background-color: #000;display: inline-block;vertical-align: bottom;height: 29px;text-align: center;font-size: 20px;padding: 5px 25px 0px 25px;line-height: 26px;font-weight:bold;}.form41 .page_percentage_active {padding: 0px;margin: 0px;border-spacing: 0px;height: 16px;line-height: 16px;font-size: 15px;float: left;text-align: right !important;z-index: 1;position: relative;vertical-align: middle;background: #000;color: #fff;border-top-left-radius: 5px;border-bottom-left-radius: 5px;}.form41 .page_percentage_deactive {height: 16px;line-height: 16px;background-color: #F1F1F1;text-align: left !important;margin-bottom: 1px;border-radius: 5px;}.form41 .page_numbers { font-size: 14px; color: #000;}.form41 .phone_area_code { width: 50px;}.form41 .phone_number { width: 100px;}.form41 button { cursor: pointer;}.form41 .other_input { border-radius: 0px; border-width: 1px; height: 16px; font-size: 12px; padding: 1px; margin: 1px; margin-left: 25px; z-index: 100; position: absolute;}.form41 .wdform_page_navigation { text-align: right !important;}.form41 .wdform_percentage_text {margin: 3px 5px 3px 9px;color: #FFF;font-size: 12px;}.form41 .wdform_percentage_title { color: #6E6E6E; font-style: italic; margin: 0px 0px 0px 40px; display: inline-block; line-height: 27px; height: 27px; vertical-align: middle;}.form41 .wdform_button button { background: #4D792C; cursor: pointer; font-size: 17px; border-radius: 0px; min-width: 80px; min-height: 31px; color: #fff; border: 2px solid #68943B; margin: 5px; box-shadow: 0px 0px 2px #c9c9c9; font-family: Segoe UI;}.form41
Name:*
Address:

Afghanistan
Albania
Algeria
Andorra
Angola
Antigua and Barbuda
Argentina
Armenia
Australia
Austria
Azerbaijan
Bahamas
Bahrain
Bangladesh
Barbados
Belarus
Belgium
Belize
Benin
Bhutan
Bolivia
Bosnia and Herzegovina
Botswana
Brazil
Brunei
Bulgaria
Burkina Faso
Burundi
Cambodia
Cameroon
Canada
Cape Verde
Central African Republic
Chad
Chile
China
Colombia
Comoros
Congo (Brazzaville)
Congo
Costa Rica
Cote d'Ivoire
Croatia
Cuba
Cyprus
Czech Republic
Denmark
Djibouti
Dominica
Dominican Republic
East Timor (Timor Timur)
Ecuador
Egypt
El Salvador
Equatorial Guinea
Eritrea
Estonia
Ethiopia
Fiji
Finland
France
Gabon
Gambia, The
Georgia
Germany
Ghana
Greece
Grenada
Guatemala
Guinea
Guinea-Bissau
Guyana
Haiti
Honduras
Hungary
Iceland
India
Indonesia
Iran
Iraq
Ireland
Israel
Italy
Jamaica
Japan
Jordan
Kazakhstan
Kenya
Kiribati
Korea, North
Korea, South
Kuwait
Kyrgyzstan
Laos
Latvia
Lebanon
Lesotho
Liberia
Libya
Liechtenstein
Lithuania
Luxembourg
Macedonia
Madagascar
Malawi
Malaysia
Maldives
Mali
Malta
Marshall Islands
Mauritania
Mauritius
Mexico
Micronesia
Moldova
Monaco
Mongolia
Morocco
Mozambique
Myanmar
Namibia
Nauru
Nepal
Netherlands
New Zealand
Nicaragua
Niger
Nigeria
Norway
Oman
Pakistan
Palau
Panama
Papua New Guinea
Paraguay
Peru
Philippines
Poland
Portugal
Qatar
Romania
Russia
Rwanda
Saint Kitts and Nevis
Saint Lucia
Saint Vincent
Samoa
San Marino
Sao Tome and Principe
Saudi Arabia
Senegal
Serbia and Montenegro
Seychelles
Sierra Leone
Singapore
Slovakia
Slovenia
Solomon Islands
Somalia
South Africa
Spain
Sri Lanka
Sudan
Suriname
Swaziland
Sweden
Switzerland
Syria
Taiwan
Tajikistan
Tanzania
Thailand
Togo
Tonga
Trinidad and Tobago
Tunisia
Turkey
Turkmenistan
Tuvalu
Uganda
Ukraine
United Arab Emirates
United Kingdom
United States
Uruguay
Uzbekistan
Vanuatu
Vatican City
Venezuela
Vietnam
Yemen
Zambia
Zimbabwe

E-mail:*
Phone:*
–
Registration Form
Thank You!
Awaken the Goddess Within
with Tonya Steinborn, n.d., CSRT

                                    Awaken the Goddess Women's Weekend Retreat ~ May 26-28 2017
(All-inclusive residential retreat)
Description
This is an introductory class and no previous experience or knowledge of the Goddess is required. All that is asked is an open mind and heart. Do you hear the call of the Goddess?
Awaken the Goddess is a residential retreat for about 6-8 participants. This is an all-inclusive offering to allow you to fully embrace and enjoy a wonderful weekend of kinship, love, learning and laughter. Join me as a guide threw a journey to awaken the Goddess within.
This is an invitation to step out of the mundane world and into a mystical space and allow and invite the Goddess back into our lives. Understanding the Goddess energy/types can help women discover their true natures–their innate gifts and abilities. She is deep inside us, encoded in our DNA with knowledge past down from our mother's and grandmother's collective unconscious. The Goddess is calling, whispering and often pleading to us to "wake up". When we awaken the Goddess and her qualities, it offers us new paths to self-discovery, personal development and a fulfilling direction.
The retreat will be held at Sophia's Garden Healing Arts Studio, located near beautiful St. Martins, New Brunswick. We are ideally located only minutes from the beautiful Bay of Fundy and pristine beaches and wild woodlands. An important aspect of this retreat will be connecting and grounding with the Goddess through nature, and we will be spending time exploring these beautiful places.
The Goddess Awaken Retreat Highlights
~ Introduction to the Triple Goddess Maiden ~ Mother ~ Crone and how this relates to our own divine feminine.
~ Sacred Ceremonies that connect us to the Goddess
~ Daily Goddess Meditation and journeying using ancient techniques, crystal's and ceremonial tea
~ Goddess Crystal Pack will be yours to keep and continue working with your Goddess within.
~ Yin Yoga with Nawal Doucette to connect us to our beautiful feminine YIN energy
~ Time with Mother Nature, secluded beaches, wild woodlands, and more
~ Delicious home cooked and wholesome food, vegetarian and gluten-free
~ Two overnight accommodation at Sophia's Garden Healing Arts Studio
~ Quite time for self-reflection
~ Creating a Goddess Alter or Garden Stone to take home with you
…and so much more!!
All-inclusive retreat offering is $395 (excluding Saturday evening meal in Saint Martins, NB)
Early bird Registration by May 7th. only $350 ~ saving of $45
* Non-refundable deposit of $100 to hold your space
To register please contact Tonya at
# 506-567-9942 or email me at thba@live.com
Payment (s) can be made via Paypal or e-mail transfer
Payment plan option available, please contact me for more information or click go to eent.ca for quick online registration.
Blessings ♥
Teacher/Instructor

ABOUT
Antero Manuel
Antero Manuel was born in Azores, Portugal and grew up in Montreal. He also lived in British Columbia. He's a metaphysical scientist who once played the role of organic farm manager, bookseller, chef, mental health worker, art therapist and visual arts teacher, musician, and multimedia designer.
For a couple of years, Antero went on a travelling "vagabond" journey to several countries meeting with what he calls the "sublime and ridiculous" along the way. During his travels, he met "sacred rebels" from all different teachings and practices.
He likes to share his experiences, stories and knowledge with those who are seekers of truth, the highest religion. He often reminds us that we were once gods and goddesses who lived poetic lives on the earth but forgotten this high honor bestowed upon us.
Antero has a deep appreciation for Practical Mysticism, Earth and Nature-Based Spirituality, and Tibetan Buddhism. He studied and experimented with these disciplines throughout his life. He holds university degrees in philosophy, psychology, education and divinity but prefers practical or experiential learning as the actual way to inner transformation.
Antero Manuel is the co-keeper of Sophia's Garden Healing Arts Studio in New Brunswick, Canada with artist/healer Tonya Steinborn. They hold this sacred space for the healing arts, nature education and community.
Where
Sophia's Garden Healing Arts Studio
c/o Tonya Steinborn
7 Oakhill Dr. Rowley, NB
(506) 567-9942
Videos
https://www.youtube.com/watch?v=OnsA5iT3y3A
Buddhist Teachers in Eastern Canada 
Venerable Geshe KhenrabTopgyal Gajam
Gaden Chang Chub Chöling
1928 -1993
One of my most beloved 
Tibetan Buddhist teachers
Montreal Quebec, Canada
Gampo Abbey
Western Buddhist Monastery 
Shambhala Tradition 
Nova Scotia, Canada
Great Enlightenment Buddhist Institute Society (GEBIS)
Advanced Monastic Buddhist Education
Prince Edward Island, Canada