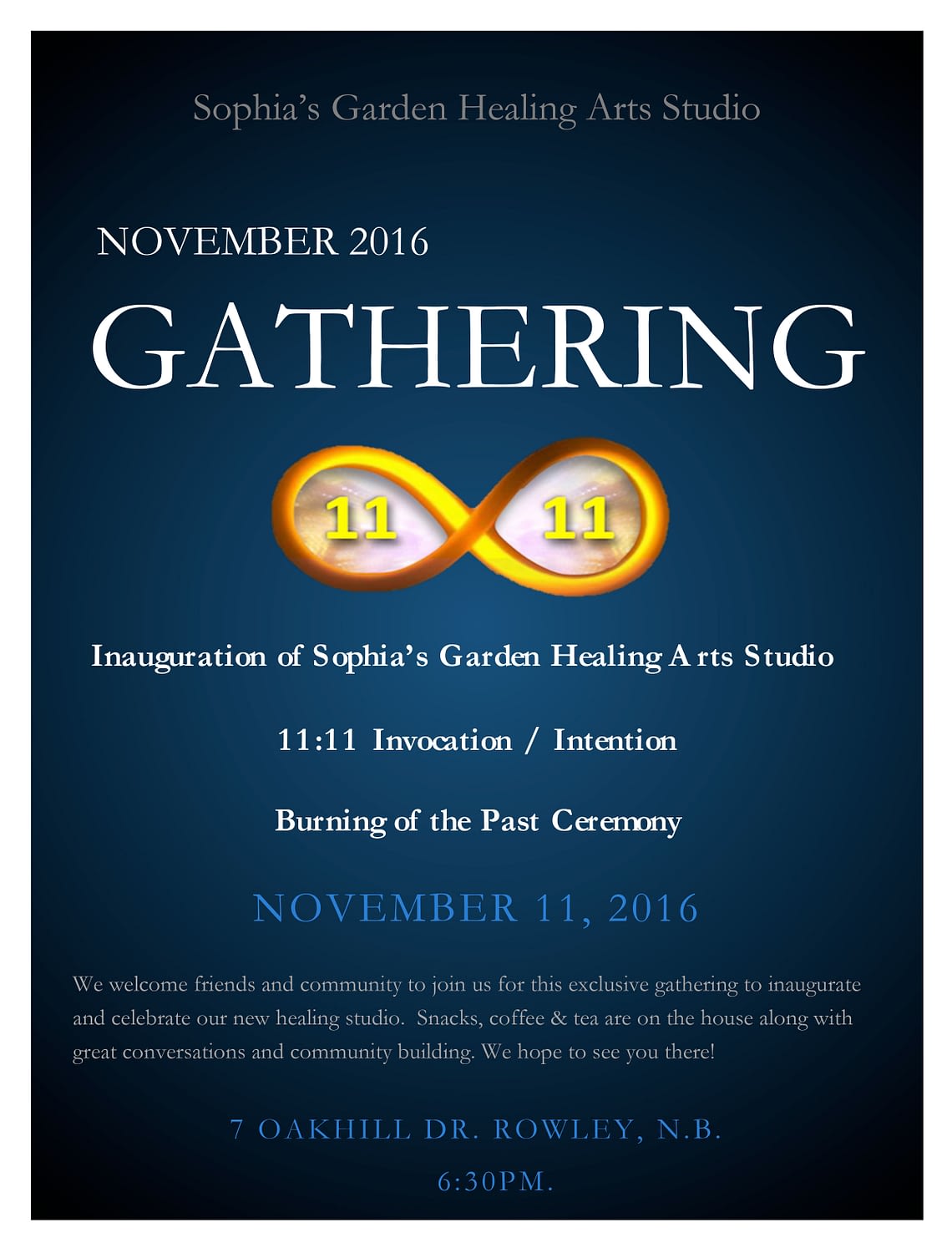 11:11 Gateway Portal
We are pleased to invite you to a very special gathering being held at Sophia's Garden. A ceremonial introduction of our Intention of creating a community to explore the deeper truths, heal and reconnect. We have chosen the auspicious date of November 11 2016.
The 11:11 portal is the 11th day of the 11th month. What a wonderful time to hold a gathering and strengthen our Intentions as a group and individually! The 11:11 Gateway is a collective, high-vibrational portal opening to assist the evolution of consciousness on the earth at this time.
We will be holding a prayer/invocation to cleanse our past u0026amp; create space for all beautiful and loving opportunities. In addition, we will be holding an Inauguration ceremony to celebrate Sophia's Garden Healing Arts Studio. This is an opportunity to gather, celebrate and share good food and friendship.
We look forward to seeing you all there!!
BLESSED BE!
All Welcome