Earth Elemental Natural Therapies offers you a "care-free sanctuary" where you can leave your worries behind.
Our natural therapies are a fusion of ancient healing systems and contemporary bioenergetics research that will leave you blissfully relaxed, renewed and rejuvenated.
A unique and vitalizing modality that brings about a deep calm and rebalancing to the entire body, mind, and spirit.
Crystal Sonic Rejuvenation™
Using the power of sound and crystals to ease or relieve distress and bring you to a state of deep relaxation.

A method of massage that relieves tension through the application of finger pressure on specific acupressure points.

A method of treating bodily discomfort and restoring spiritual balance in which a practitioner places the palms of the hands on a part of the body directing healing energy to flow there.
Sound Healing with Tibetan Singing Bowls
Sound healing is a modality that uses vibrational sound to help reduce stress and creates a deep sense of peace and well being.

Natural Holistic Consultations
Consultations consist of an in-depth wellness questionnaire to help evaluate your current condition. Online and phone consultations are also available.

Public Speaking Education
We are available to offer educational talks and presentations on a variety of wellness and holistic topics.
Treatments are covered under Naturopathic Care on most health insurance plans.

See your plan for more detail.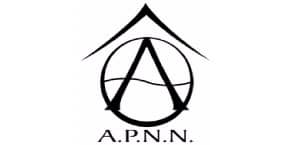 Member of Alliance of Professional 
Naturopaths and Naturotherapists
Touchstone Essentials was born in 2012 with a vision of organic goodness accessible to everyone. Getting the right nutrition is a big part of living to your full potential.
What Our Clients and Students Are Saying

"Crystal Sonic Rejuvenation is amazing and something that I would recommend to EVERYONE!"
"The experience I had during the two days was so healing....I had a very unexpected emotional release. The peace and joy I felt was so beautiful...."
"I promise to always honour and respect the sacredness of this beautiful tender healing modality!"
"Deep relaxation, higher vibrational crystals, healing and rejuvenation all rolled into one treatment. Pure Magic!"
"It has been my pleasure to receive CSR treatments from the lovely spirited Tonya. I resonate so wonderfully with Tonya's energy."
"Today was incredible and with my first 3 sessions now completed, I think it safe to say I'm hooked!"